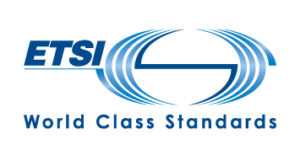 The agenda for ETSI's 10th Workshop on Intelligent Transport Systems is now online. The event is scheduled to start on Monday 4 March at 13.30 and end on Wednesday 6 March at 13:00, it will take place in ETSI Headquarters in Sophia Antipolis (South of France)
The stable agenda is available at: https://www.etsi.org/itsworkshop.
Participation to the workshop is open to all and free of charge upon mandatory registration.
The event will provide a status of the ongoing activities to facilitate the deployment of Cooperative ITS, not only in Europe but also around the globe. This will also be the opportunity to get an insight into:
some of the challenges bringing the standardized technologies from paper into operational deployments, such as the regulatory aspects, the technical challenges and the testing aspects,
the work on hybrid solution including cellular technology together with the short-range C-ITS communication technology,
the next step moving from the initial Day 1 C-ITS services through the next phases of C-ITS towards higher and higher degrees of automation, including identifications of the technology and regulatory challenges as well as the need for standardization.
A post event workshop on Vulnerable Road Users (VRUs) input collection, led by ETSI Specialists Task Force 565 will be taking place on 6 March at 14.30 for half a day.
The STF has the task to collect and take into account the results from relevant projects and organizations on Vulnerable Road Users use cases and system architecture during its first weeks of activity. This meeting will help collect these inputs from previous works and share valuable opinions from interested stakeholders. Participation to this event is open to all upon additional and separate registration.
See the ITS workshop site for more details on this meeting.