The m-Tourism Community at Telecom Valley is glad to invite you to the
8th INTERNATIONAL M-TOURISM DAY
ARTIFICIAL INTELLIGENCE FOR TOURISM
October 16th, 2018
 at Pôle Culturel Auguste Escoffier, 
269 Allée René Cassin, 06270 Villeneuve-Loubet
In partnership with the city of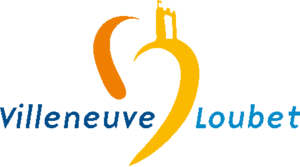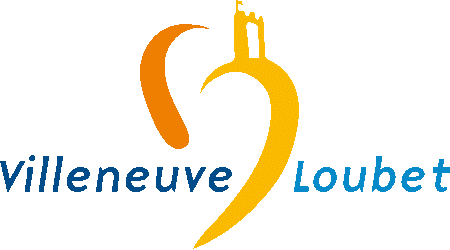 9h00 : Welcome speech
By Lionnel LUCA, Mayor of Villeneuve Loubet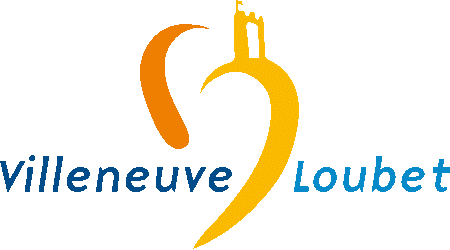 9h15 : speech
By Alexandra BORCHIO-FONTIMP, CRT Côte d'Azur France Vice President (representing David LISNARD, CRT Côte d'Azur France President)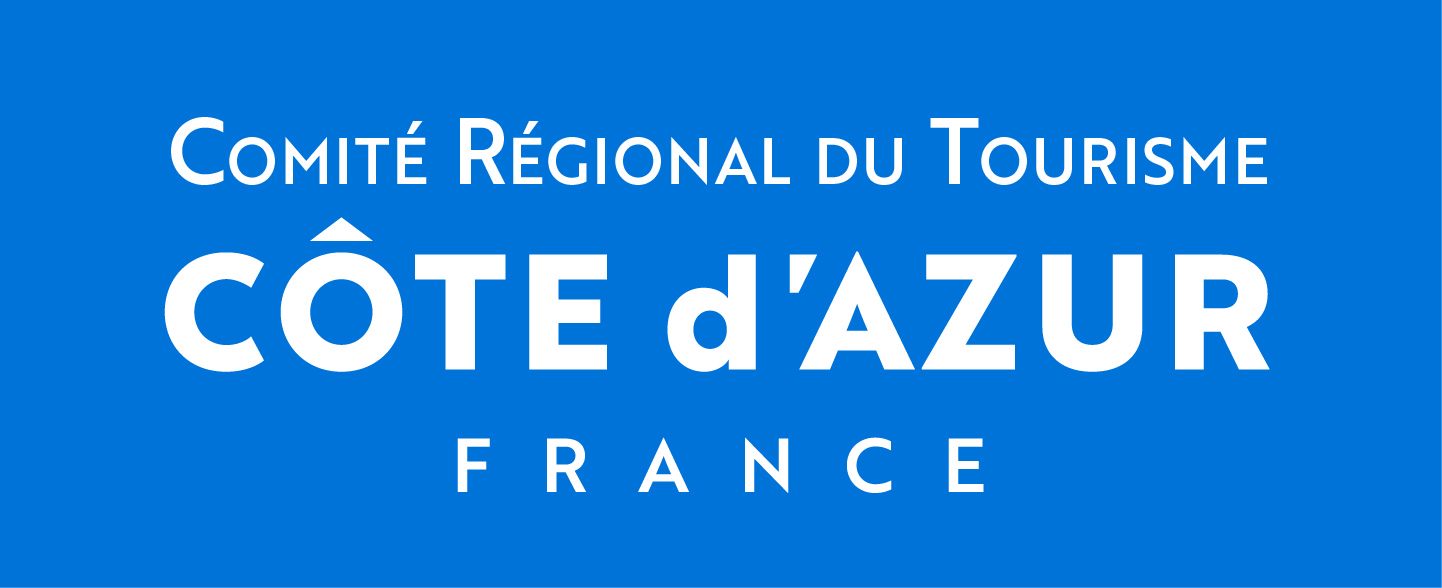 9h30 : Introduction
By Jean-Bernard TITZ, DEV-HELP CEO, Telecom Valley Vice President
MORE about the speaker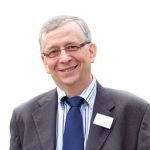 After 21 years in various position in IBM, from IT specialist to Branch manager and Associated Partner in Business Consulting, Jean-Bernard Titz has founded his own Consulting Office, Dev-Help, which support and accompany SMEs or medium Groups in their Economic and Commercial growth.
Member of the board in several ICT associations, he can provide a wide range of commercial contact or technological partnerships.
The global organization of Tourism@ Awards 2008 (500 B to B participants) gave him the great opportunity to conciliate ICT innovation and Tourism industry at an international level.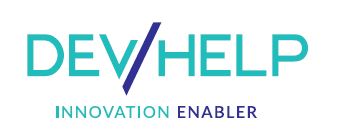 9h40 : Côte d'Azur
France: when a territory brand becomes a collection
By Nathalie DALMASSO, Digital & Marketing Content Manager of CRT Côte d'Azur France
MORE about the speaker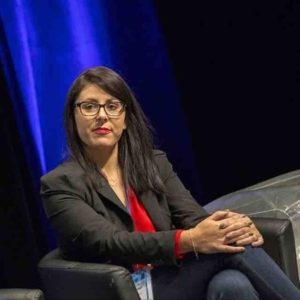 Implementation, coordination, monitoring of the digital strategy and brand content Côte d'Azur France in connection with all relevant institutional and professional stakeholders. Definition and implementation of the strategy of social media management Côte d'Azur France. Setting up digital campaigns …

9h50 : Project feedback on « Artificial Intelligence and Tourism »
Welcome to Smart Boating by Aidan FOLEY, Raceix CEO, Ireland
MORE about the speaker & project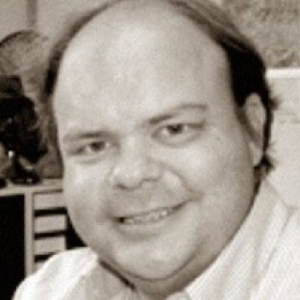 20+ years experience in creative, design, event, marketing & experiential fields for international clients. Change of direction in 2011 with the creation of a technology company focused on delivering bespoke solutions to large corporate clients. In 2016 his passion for boating merged with his technology interests and 'Raceix' was born. Raceix is bringing 'Smart Boating' to the marine-leisure sector and it's designed for expanding, informing and sharing the world's boating adventures.
project presentation
Boaters are often reluctant to explore new locations and waters. This can be down to lack of knowledge, confidence or incentive. Our solution removes these obstacles and uses technology to safely and enjoyable bring boats to places they may not otherwise visit. The presentation will focus on the direct benefits to tourism, local business, and consumers from applying our hardware & software solution to their boating adventures. The Cote d'Azur will be used as the visual example and a demonstration will be given of a typical experience which we can provide to an average boating family. As well as millions of marine and land data-points we can promote specific and relevant opportunities for incentivized dining and shopping across a day on the water.
Chatbot for Cultural Visits by Valentin SCHMITE, Co-founder and COO Askmona
MORE about the speaker & project
Valentin Schmite is the co-founder of Ask Mona, the first French start-up putting artificial intelligence at the service of culture. After experiences of journalist (Slate, Radio France …) and communication (Havas), Valentin decided to launch with Marion Carré and Thomas Victoria, Ask Mona. The first chatbot on art and culture in France, Ask Mona has more than 40,000 readers. Today, thanks to their technology based on artificial intelligence, natural language recognition and federated learning, Ask Mona's teams create daily experiences of mediation and preparation for visiting cultural institutions. Ask Mona's clients include the Louvre, the Grand Palais, the Louis Vuitton Foundation, and the Grand Théâtre de Provence.
Presentation of the project:
Cultural institutions are at a critical juncture in their history. If the attendance figures show a non-negligible growth (resuming almost their level before the years 2015/2016) in museums, monuments and theaters, a structural problem of these institution has yet to be  addressed : the sociology of its visitors. Well documented for many years (let's think about Pierre Bourdieu's work on museum attendance), the question of audiences, and the exclusion of some remains dramatically relevant. New technologies may be an opportunity to re-design these institutions. Re-thinking today the role of cultural places in an experiential way more than in conservative mode, change the relationship to knowledge by integrating the dialogue more than the monologue, apprehend the visitors as a community more than a sum of individualities: thanks to the new technologies, those tracks reflections could respond to the challenges that await these institutions.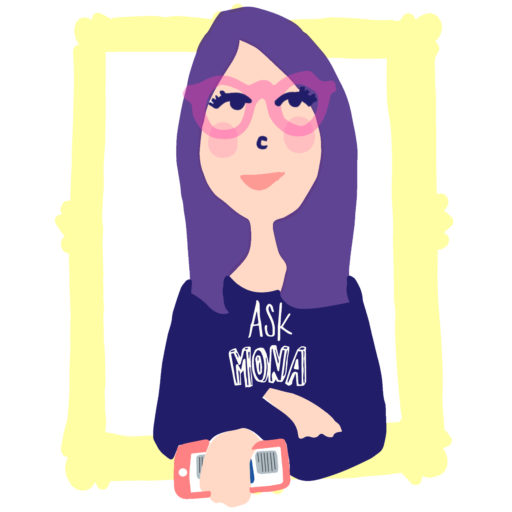 Explainable AI for Understanding Visitor Behavior by Andrea CARIDI, Business Development Manager at Rulex Inc., Italy
MORE about the speaker & project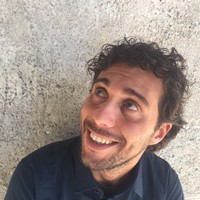 Andrea Caridi – After obtaining a degree in Telecommunications Engineering at the University of Genoa (Italy), gaining strong competencies in telecommunication systems and advanced ICT technologies, specialized in the Parisian Grande École Télécom-ParisTech, attending « economic and social sciences » courses, to acquire managerial skills.
He cultivated important European experiences, starting in 2007, performing R&D activities at DLR (German Aerospace Centre, Munich, Germany), and Thales Alenia Space (Cannes, France). He developed functional competencies working, from 2008 to 2010, on innovative ICT projects.
Since his return to Genoa in 2010 he has been responsible for business development in ICT SMEs and involved in supporting the launch phase of innovative start-ups.
Project presentation
The goal of the project (conducted in collaboration with the National Research Council of Italy, involving a student from the University of Genova) was using Rule Clustering to find groups of museum visitors with similar behavior and characteristics, starting from publicly available survey data.
To this aim, combining clustering with rule generation, a workflow has been developed in Rulex (a unique software platform for Explainable AI that automatically discovers actionable predictive logic hidden in data, and supports business experts in the decision-making process).
This innovative rule-based approach explains the business meaning of customer segments, allowing the tourism management expert – without the need of Statistics or programming experts – to understand the behavior of museum visitors and therefore to implement correct marketing strategies to improve tourism planning and increase visitor satisfaction.

 Pick a Pier by  Idan COHEN, CEO and founder at Pick a Pier, Israel.
MORE about the speaker & project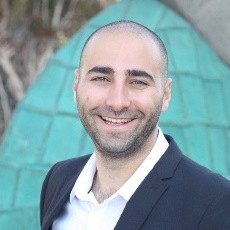 Idan COHEN is a serial entrepreneur with high level executive experience working in a management consulting firm. He has first-hand knowledge of marina management from his position as executive assistant to the CEO of Atarim, Tel Aviv's coastline corporation. His experience in a customer club start-up informed Pick a Pier's development and focus on user needs. He served as the Chief of Operations and Administration officer in an international consulting firm and has a degree in communications from the Interdisciplinary Center in Herzliya.
Project presentation
Pick a Pier is a digital platform that enables marinas to optimize the management of their berthing supply while enabling sailors to order a berth online at the click of a button. Pick a Pier uses AI to collect and process data from multiple information streams in order to make marinas more attractive and accessible to boaters from around the world, driving new traffic to the marina and to the surrounding city while raising the level of service for existing customers.

11h50 : Invitation foreign delegation (TBN)
12H00 : LUNCH BREAK
Networking buffet and exhibition stands: meet, share and exchange project feedbacks and experiences with the professionals of the digital and the tourism fields, in the private and the public sectors.
14h00 : Round table  »Artificial Intelligence for Tourism »
Tourism, Economic and Technology experts will exchange their visions on Artificial Intelligence for Tourism around a roundtable animated by Laurence BOTTERO, Journalist at La Tribune PACA.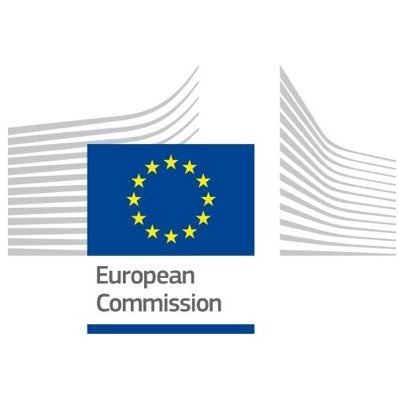 more about the speaker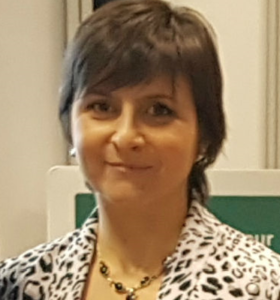 Iuliana ALUAS is the deputy head of the Unit « Tourism, Textiles, Cultural and Creative Industries » in Directorate-General for Internal Market, Industry, Entrepreneurship and SMEs (European Commission). She has been working in the European Commission since 2007.
She has a Master degree in European Studies and a University degree in literature, arts and human sciences.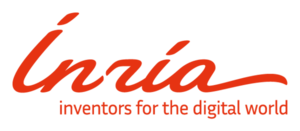 more about the speaker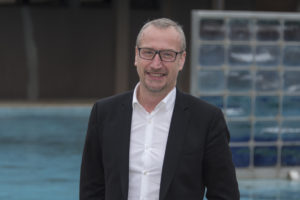 David Simplot is a professor in computer science at Université de Lille currently on leave at Inria where he is director of the Inria Sophia Antipolis – Méditerranée research center since January 2018. He was nominated as a member of the Institut Universitaire de France (IUF) in 2009 and was scientific head of the Pops project-team (joint project of Inria, Université Lille 1, and CNRS from 2004 to 2011), which was focused on connected objects. Together with his research group, he contributed to the implementation of FIT – Future Internet (of Things)- as part of the EquipEx program. Former auditor of the Institut des Hautes Etudes pour la Science et la Technologies (IHEST), he was involved in regional entities like CITC-EuraRFID or competitiveness clusters. He is president of the Force Research and Enterprise association which manages the Force Awards initiated by Comité Grand Lille. From 2011 to 2017, he was director of the Lille – Nord Europe research center.

more about the speaker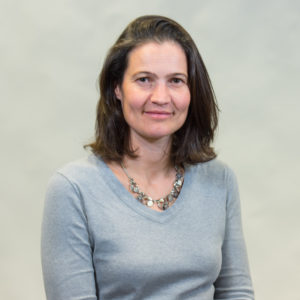 Hélène works with IBM clients and business partners in Europe on transformation projects that leverage cognitive services in the Watson portfolio. She has 20 years of experience in California and France, in Software, Hardware and Services lines of business, in project manager and people manager roles.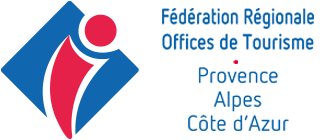 more about the speaker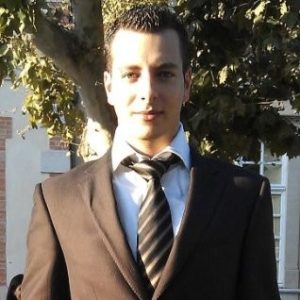 Director of the Regional Federation of Tourist Offices, my role is to design, develop, deploy innovative tourism development projects in the Provence-Alpes-Côte d'Azur region to institutional project holders (Tourist Offices, Departmental Committees and Regional Tourism) and private. With 13% of regional GDP, tourism is a complex but essential economic activity in the PACA region. The know-how I deploy in this context must be at the height of these economic and social issues. Thus, for the last 6 years, I have been accompanying the project leaders of the sector in their digital transformation and more globally in their strategic adaptation to the leading market of global Ecommerce.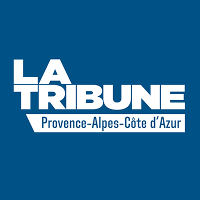 more about the speaker

Journalist specialized in economics, Laurence Bottero is the editor in chief of ''La Tribune'' regional office, the national economic newspaper, and the first media of the metropolises.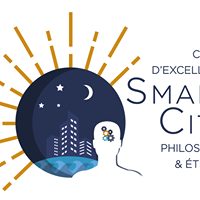 more about the speaker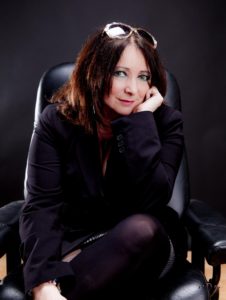 Dr. Laurence Vanin, Director of the Smart City Chair of Excellence: Philosophy & EthicsMediterranean Institute of Risk, Environment and Sustainable Development – University Côte d'Azur. Nice.
Dr. Es Lettres in Political Philosophy and Epistemology – Essayist – Collections Director – Professor of Philosophy at the University of Toulon.
Member of the Higher Research Group of Catalonia in European Constitutional Law at the Autonomous University of Barcelona (RMS 767). Member of CERC University of Toulon. She and Rémi lead the scientific collection « De Lege Feranda » at E.M.E, « Paths of thought »,
« Paths of legal thought », « The School of Knowledge » Editions Ovadia. Apart from her scientific activities, she runs philosophical breaks and forums for the general public. She has written many books.

more about the speaker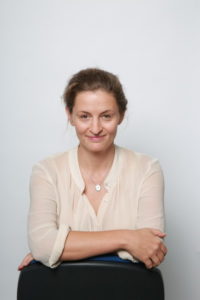 Marion, as the head of the Research, Innovation and Ventures at Amadeus, is leading a multi-site team of ~80 people – made of researchers, data scientists, business specialists, intrapreneurs, and experts in innovation management.
The mission of her division is to identify and turn new ideas into value for Amadeus, its customers and the traveler.
To do so, Marion's team is managing several programs to leverage Amadeus' internal strengths (a workforce of 15 000 employees, top R&D investors in Europe, innovation & research experts) and the creativity of the external innovation ecosystem (tech partners, start-ups, independent developers).
Today she is based at Amadeus' headquarter in Madrid and reports to the SVP of Corporate Strategy. She joined Amadeus in 2011, as the head of R&D Resource Capacity Management, and moved in 2013, to become the chief of staff  for the Head of Amadeus Research & Development. Before that she had spent 10 years managing research & innovation projects in Accenture Technology Labs. She graduated from the Ecole Polytechnique.
This technical background with a good sense of the business, her pragmatic approach mixed with a forward looking mind, and her great collaboration spirit enable her to mobilize people around innovation concepts and engage them in driving change for the travel industry.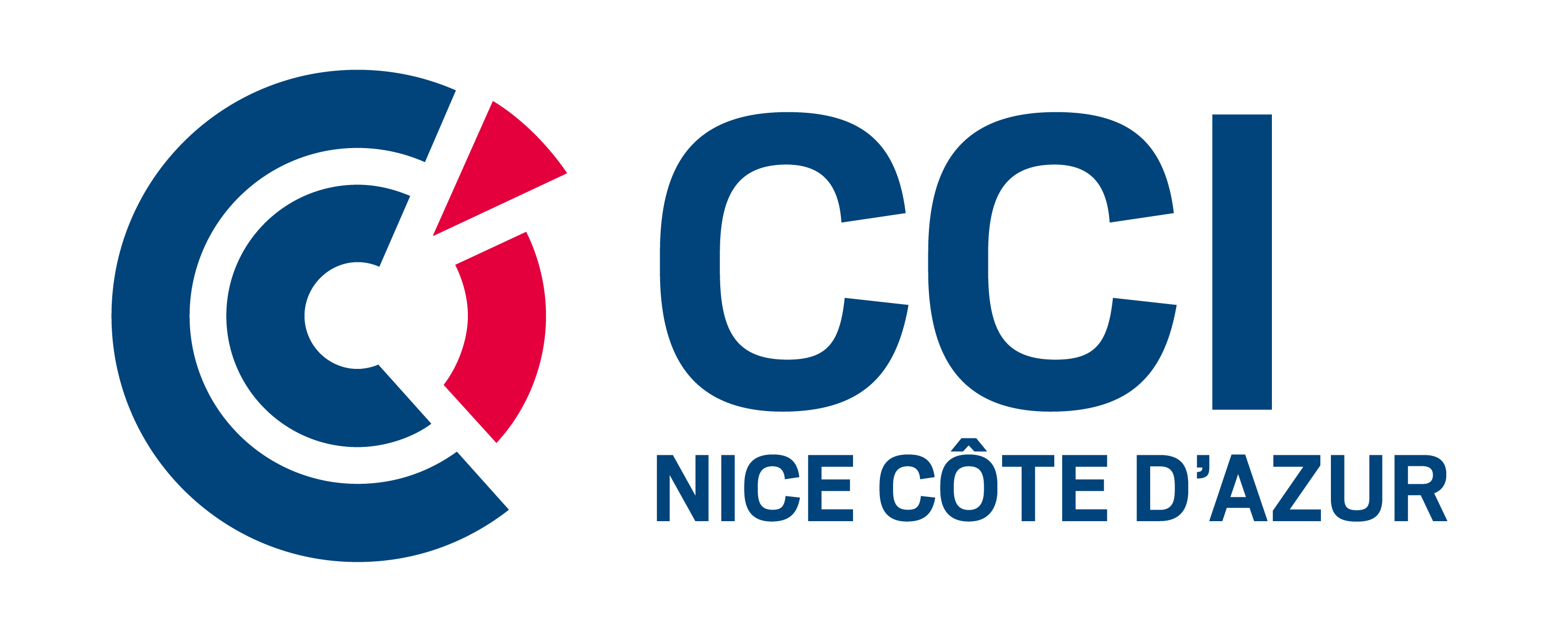 more about the speaker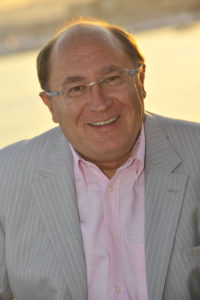 Vice President of the Nice Côte d'Azur CCI in charge of Tourism
Michel Chevillon is one of the outstanding figures of the tourism on the French Riviera. This passionate man has gained a strong experience in this field and can't help pursuing many activities at the same time : in that sense, he has been managing a four star hotel in Cannes for over 26 years and has been President of Cannes Hotels Association for already 17 years. He was elected Vice President at the Nice Côte d'Azur Chamber of Commerce in 2016.
Michel Chevillon is very concerned about passing on his knowledge to the younger generations and provides lessons in Nice University at the Professional Institute for Tourism, he also takes part in many conferences and debates.
President delegate of the French Riviera Cruise Club, Michel Chevillon works hard as ambassador of the new territorial brand : Côte d'Azur France.

more about the speaker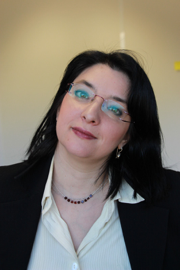 Co-founder of LudoTIC, CEO – PhD in cognitive psychology and eye tracking. Teresa combines her passion for research with the practical applications of cognitive ergonomics to optimize human-machine interfaces. Teresa is known for her expertise in the fields of eye tracking and gamification, has written numerous articles, and extensively contributed to the field of cognitive ergonomics with several publications.
Tourism Innovation Strategy promoted by the DGE by Anne-Marie Michaux, 
Head of Innovative Projects and Networking Division, Department of Tourism at DGE
MORE about the speaker & project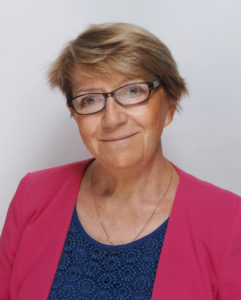 In charge of the Innovative Projects Cluster and Networking at the DGE Tourism Sub-Directorate
In this context, France Tourism Lab Project Manager, the National Network of Tourism Incubators and Accelerators
This network, launched in December 2016 by the DGE, already has 6 start-up support structures and continues to roll out throughout the country; on December 4th, the young network will celebrate its anniversary as part of an event entitled « TERRES D'INNOVATION, an invitation from France Tourisme Lab », which will take place at the Musée du Quai Branly-Jacques Chirac in Paris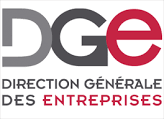 Hotel Deep Content by Bernard Rannou, Amadeus IT Group, Director, Software Development, HOS R&D PTC
MORE about the speaker & project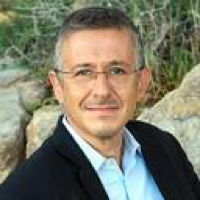 Bernard is in charge of Presales and Technical consulting and Hotel Distribution BI activities within the Hospitality R&D organization, a position he has been holding since January 2014, just after 18 months spent defining Amadeus strategy for Business Intelligence while at Product Development Strategy.
Bernard is a thought leader in revenue management and pricing solutions. In 2005, he co-authored a book entitled 'Yield & Revenue Management: the hotel examples' and he still gives frequent lectures and presentations at Trade Associations and Engineering / Business schools on this topic.
Before joining Amadeus, Bernard was VP, Revenue Management at Optims between January 2000 and December 2005. He also spent seven years with French Railways (SNCF) where he designed the first-ever commercial optimization tools for the rail industry. His previous experience had been for ten years in various positions with Air Littoral and Air France, working on their Distribution systems and in Operations research.
Bernard holds a Bachelor's degree in English Literature from Cambridge University in the UK, a Master's degree in Transportation from the Massachusetts Institute of Technology (MIT) in Boston and a Civil Engineer's degree from Ecole Nationale des Ponts et Chaussées in Paris.
Source: Amadeus Intranet

Visions on Autonomous Transportation for Tourism 3.0 byMichel MANAGO, Valiance-bm CEO, APPIM CEO
MORE about the speaker & project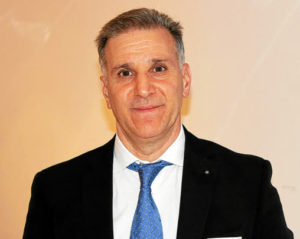 With his scientific background leading to a PhD in signal processing, Michel MANAGO began his career in the Thomson group, now Thalès Undewater System.
A hightly experiences « linked » to the full Industrial and High Technologies world, more indeed in the high-power signal converters of which several patents will be deposit.
This expertise will involve him as a technical adviser on the REVA electric vehicle project alongside his designer.
Enhanced by a HEC Executive MBA cycle, Michel MANAGO will create his first company in industrial consulting. Then he'll develope two other industrial companies in the market for autonomous access control systems which he'll manage during 12 years.
The digital modernization of his own activities will lead him to take the control of a ERP software editor. He will fix a new technological orientation with the new Web 2.0 in 2008 for all managing tools of the performance for SMEs and SMIs, since marketed by its current company VALIANCE Business Management.
Recently called for the REVA2 project, he will be charge to define the technological orientations of the concept REVA2 in which Artificial Intelligence applications become essential for the people and goods safety also for the mobility services and tourism attractivity as well.
Presentation:
Its own mobility in the city,

the good matching between : independence,

intimacy

, and

forced cadence of

organized visits

IA in response to:

the optimization of the course according to selective criteria

as the timing, traffic, frequent stops, or any particular research: – type of shops, products, – leisure, – activities, etc …

places and times of visits according to many criteria:

local events program, budget, weather, time of year, occupancy rate or reservation, themes and preferential subjects,

Fun and cultural games

of questions / answers adapted to the age group, profession, school level, etc …
the best program for a heterogeneous population whose objective is to interest / entertain everyone on the same satisfaction index

Artificial Intelligence in South region Provence -Alpes-Côte d'Azur by Thierry ARPIN-PONT, Project Manager Industrial partnerships, digital innovation, Regional Council Provence-Alpes-Côte d'Azur
MORE about the speaker & project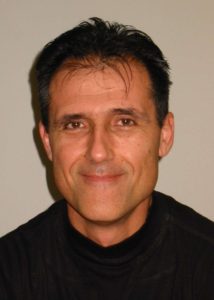 Engineer graduated from the Ecole Centrale Marseille, he began his career in 1983 at the Higher Institute of Applied Microelectronics as a research engineer in the field of electronics and real-time computing, with a strong specialization in parallel architectures. He then leaded an supercomputing center within the Mediterranean Institute of Technology. In 1997, he joined then leaded the Mediterranean Institute of Tele-activities, created in Sophia Antipolis on the initiative of INRIA and France Telecom to develop innovative projects in telemedicine, online training and e-commerce. Starting from 2001, Thierry joined the services of the State as digital adviser of Préfet de région Provence-Alpes-Côte d'Azur, then monitored on behalf of the State two European territorial cooperation programs in the Mediterranean. Since 2017, he acts as a project director for industrial partnerships within the Smart Region service of the Provence-Alpes-Côte d'Azur Regional Council.
Project presentation:
Presentation and first feedback of two projects associating big data and artificial intelligence in the fields of energy (prefiguration of a regional platform of data and energy services within the framework of the FlexGRID program, implementation of the Open Employment program in the field of career development, guidance, training and mobility). These projects cross the following fields: prototyping of innovative services, user-oriented approaches, demonstration of the potential of artificial intelligence, public purchase of innovation.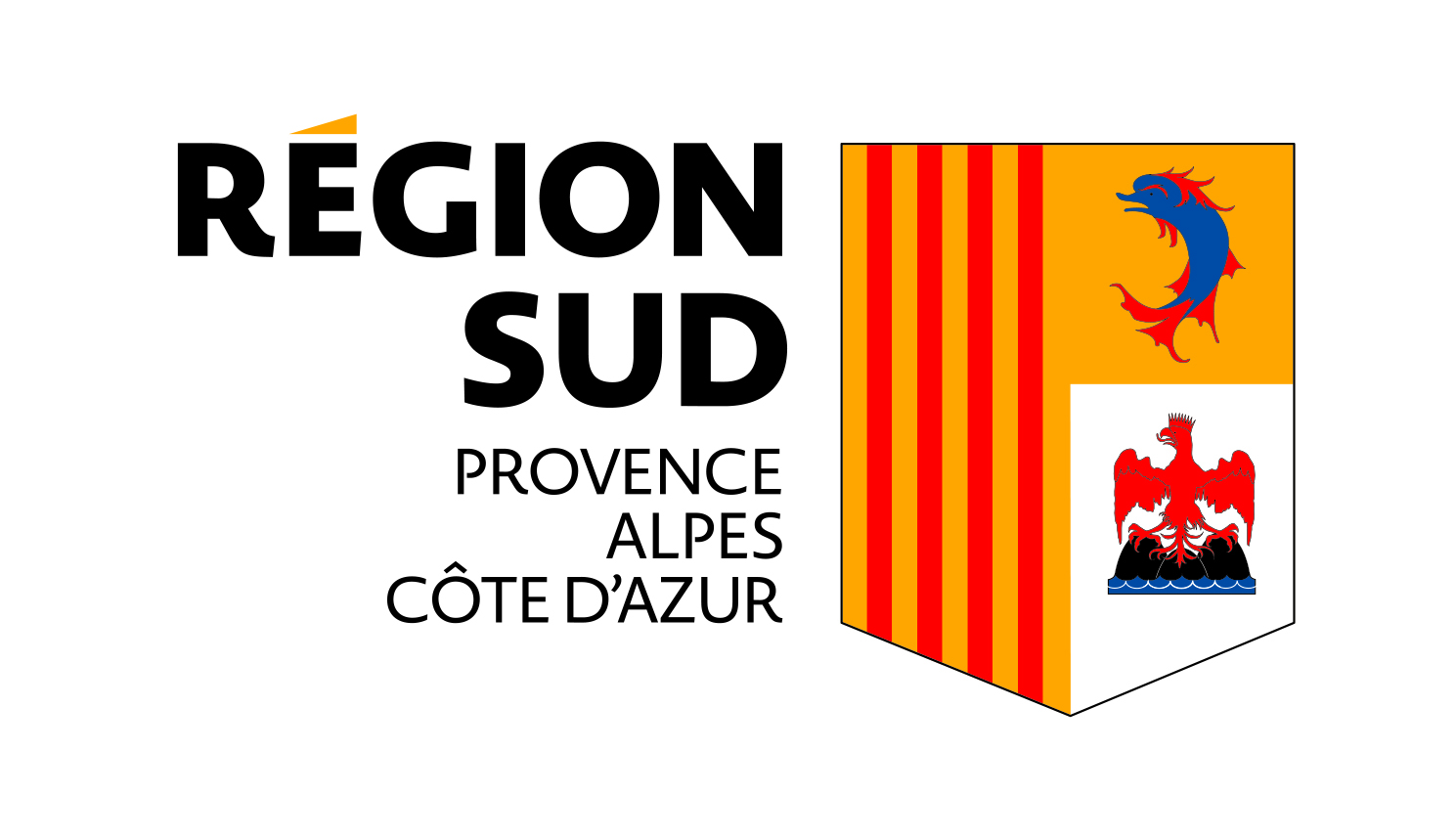 16h50 : Witness Conference (TBN)
17h20 : Animation (Tweets competition)
17h30 : Closing speech
by Jennifer SALLES BARBOSA, President of the PACA Tourism Commission
more about the speaker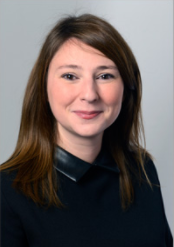 Avocate de profession, Jennifer a ouvert son propre cabinet en septembre 2014.
Conseillère Régional depuis le mois de décembre 2015 et présidente de la Commission Tourisme à la Région Provence Alpes Côte d'Azur depuis le 16 janvier 2016. Également Présidente Déléguée du Comité Régional du Tourisme Sud Provence Alpes Côte d'Azur et Vice-Présidente du Comité Régional du Tourisme Côte d'Azur.
An international event that will allow all professionals in the digital and tourism fields to meet, share and exchange their knowledge and experiences.
Looking forward to meeting you on October 16th.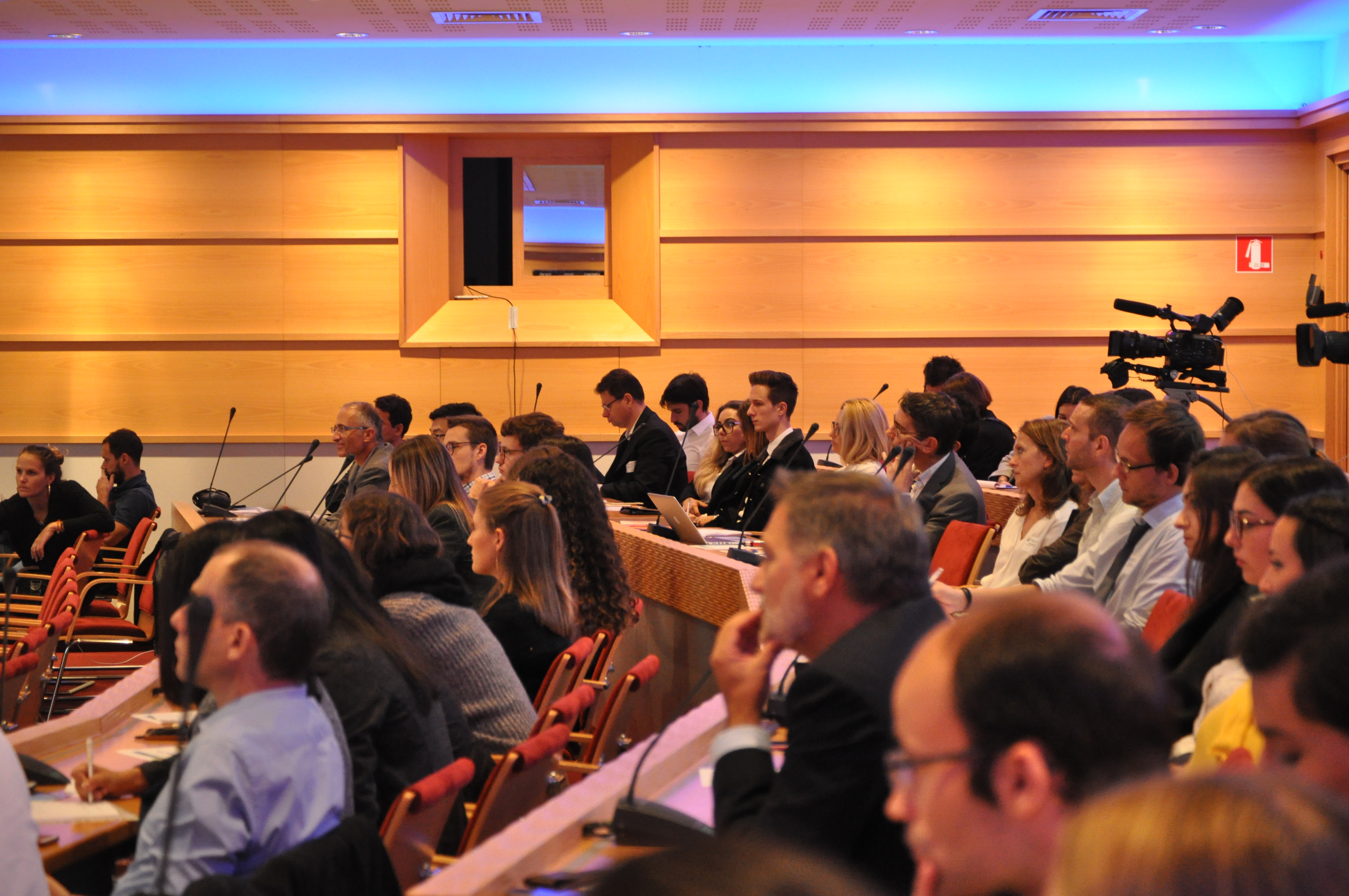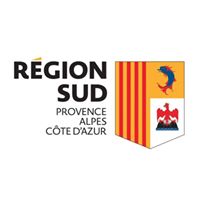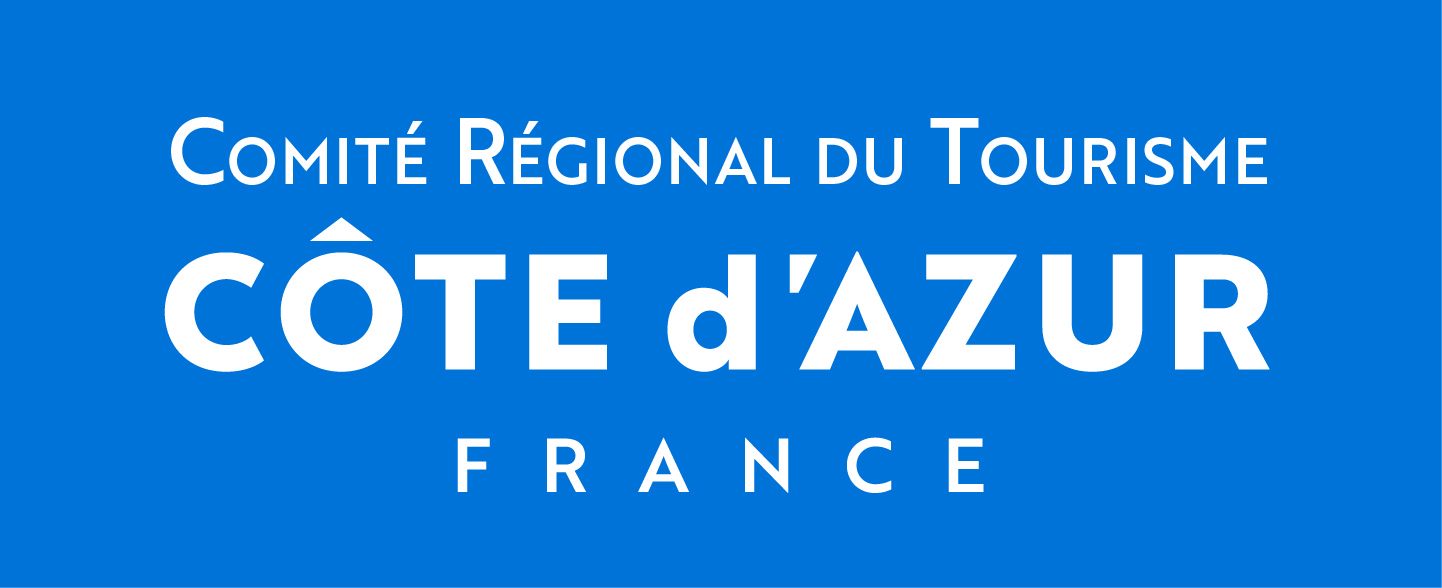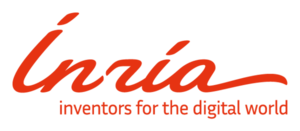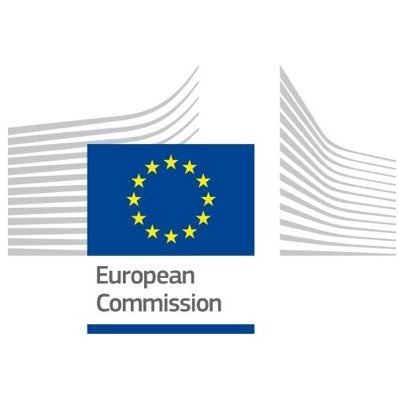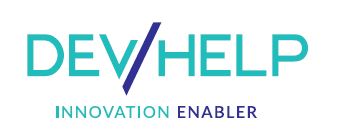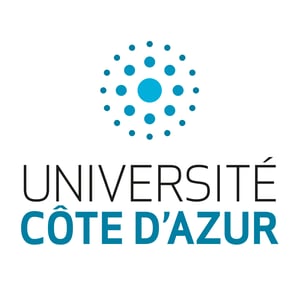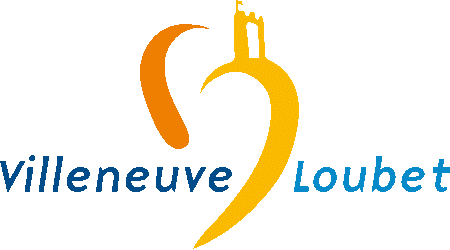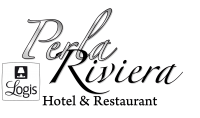 Pôle Culturel Auguste Escoffier 269 Allée René Cassin, 06270 Villeneuve-Loubet