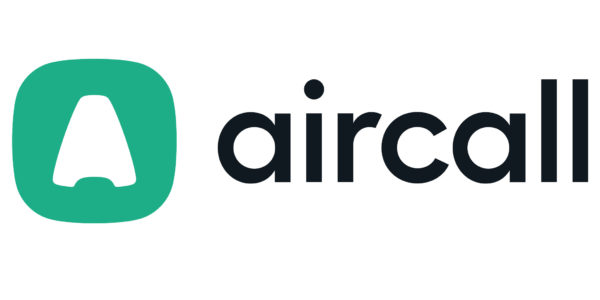 Account Executive – France
PARIS /
SALES /
FULL TIME
Aircall is on a mission to revolutionize the business phone industry!
We exist to empower every professional to have richer conversations. We provide an entirely cloud-based voice solution, which seamlessly integrates with popular productivity and helpdesk tools. We have raised more than $220 million since 2015, and our base of 8000+ customers (and growing) is at our forefront.
Behind our product are the amazing teams driving it, split between Paris, New York, Sydney, Madrid, London, Berlin and remote locations. Despite our distance, we all work together to drive our product!
We are seeking a gifted and talented sales closer to join our Paris office. This role involves engaging qualified prospects, demoing the Aircall solution, providing technical assistance, successfully navigating a proof of concept and negotiating contracts. It is a fast-paced role that fits high energy and smart sales people.
Your mission @Aircall:
Manage prospects from qualified lead to closing
Position and articulate the Aircall value proposition to small and medium businesses.
Educate prospects through advanced sales-cycles in order to create excitement and enthusiasm
Crush your quota and deliver revenue
Work side by side with Sales Development Representatives to identify business opportunities in your pipeline
Forecast your future revenue achievement and document daily key activity in Salesforce
Represent Aircall with integrity and professionalism at all times in all written and oral communications
A little more about you:
Native in French with a full professional proficiency in English
Previous experience or understanding of the role of an Account Executive
Creative and consultative selling approach with advanced closing skills
Successful track record of net new business sales, inbound or outbound prospecting
Competitive and driven to achieve goals
Strong rigor and organization, ability to manage tightly, over time, a large quantity of information
Professional proficiency in Italian, Portuguese or Hebrew would be a plus
Enthusiasm, fun and smile. This might be the single most important point, even if it's the last 🙂
We know that success comes from smart work and deserves to be recognized and rewarded
We value people who are bold, ambitious, collaborative and customer-centric. We're a global community growing together.
If you love a good challenge, enjoy solving meaningful problems, and want to be a part of one of the fastest-growing B2B startups, then Aircall is the company you are looking for!
Aircall offers a unique work environment and the chance to collaborate with diverse teammates across continents. We'll provide freedom and tools to allow you to thrive at your best, and foster an environment you can do it in.
Why join us?
🚀 Key moment to join Aircall in term of growth and opportunities
💆‍♀️ Our people matter, work-life balance is important at Aircall
📚 Fast-learning environment, entrepreneurial and strong team spirit
🌍 35+ Nationalities: cosmopolite & multi-cultural mindset
💶 Competitive salary package & benefits (health coverage, lunch, commute, sports)
DE&I Statement: 
At Aircall, we believe diversity, equity and inclusion, irrespective of origins, identity, background and orientations, are core to our Aircall journey. 
We promote active inclusion to foster a strong sense of belonging which is one of our main strengths as a business. We strive to assemble diverse people that can enrich and learn from each other. We pledge to make sure everyone not only has a seat at the table but is valued at the table — providing equal opportunities to develop and thrive.
We will constantly challenge ourselves to make sure that we live up to our ambitions around diversity, equity and inclusion, and keep this conversation open because we realize that we have work to do and much to learn.